Jupiter High School


Classes of 1956 - 1967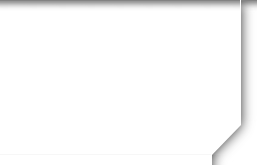 Not a member?
JOIN HERE
Find and click on your name.

UPCOMING BIRTHDAYS
Show More
WHERE WE LIVE
Who lives where - select from the dropdown to find out.




Show Alumni on map

The Jupiter High Classes of 1956 - 1967 Website
New Jupiter Elementary Historic Auditorium Restoration Project
Grace Sardinha Grenfell was nice enough to share a letter she received announcing an organizational meeting of a steering committee for the completion of our High School Auditorium remodel. They also have set up a fund raising site for this project.
We thought it appropriate to modify the link on the left that had Dan Gladwin's report on the remodel of the rest of the school from 2009 and call the new link, JHS Remodel Project. Dan's report is still there and as we learn of progress on this project, we will add the news under the new link.
---
We are pleased to post a video of the recent parade honoring the five Jupiter High School State Championship Teams from the 2017-2018 school year. We hope you enjoy it!
---
We were saddened to hear of the passing of Coach Wilkes on January 16th, 2018. We learned about it through a posting on Facebook from Mickey McGrath who also posted a picture from the 1960 football team. It's such a great picture we couldn't resist posting it here as well. We know not all of you have access to Facebook or may have missed the posting.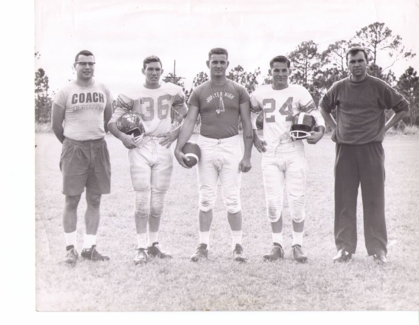 From left to right: Dave DeRusso, Joe McClure, Wilson "Dub" Hicks, Mickey McGrath, Floyd "Hondo" Wilkes
There's also more information in the Message Forum under a posting from Helen Mann (Jones).
We've just uploaded more than 200 reunion pictures generously provided by Jim Smith and Sharon Harrison Smith and created several new galleries. They all can be found under 2017 Reunion Photos on the left.
The Reunion Committee would like to thank Corinne Murphy Porter for sharing her pictures from the 2017 Reunion. We'd also like to thank Dan Gladwin for sharing his stories and pictures from the JHS Rededication from 2009. Both the photos and Dan's story can be found under the links on the left. It is now possible to upload your own photos to the collections under "2017 Reunion Photos" or we would be happy to upload them for you. In the meantime, we will leave the reunion schedule right here. Please feel free to share your thoughts about the 2017 Reunion in the Message Forum.
While going through his archives, Jim Colbert came across a letter from Mrs. Middlebrooks concerning the 2011 reunion. We couldn't resist scanning the typewritten note and reproducing it below: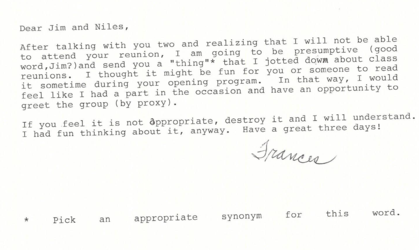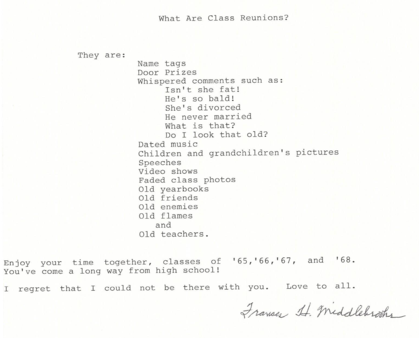 ***********************************************************************
Just a note some of you may be missing emails, emails have been bouncing back please set your current email to accept mail from noreply@classcreator.net. One other thing to check is your profile and see what email address you are using or if you have changed it but not here at this site, please update, thanks!! Setting up password protection was for your protection in this crazy world of social networking.