Jupiter High School


Classes of 1956 - 1967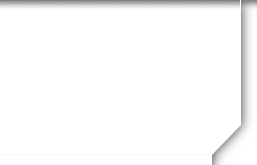 2017 Reunion Photos
We've uploaded more than 200 reunion pictures generously provided by Jim Smith and Sharon Harrison Smith and created several new galleries. They all can be found here under 2017 Reunion Photos.
The Reunion Committee would like to thank Corinne Murphy Porter for sharing her pictures from the 2017 Reunion. Please feel free to share your thoughts about the 2017 Reunion in the Message Forum.
We've grouped photos into the collections you see here. Feel free to upload any of your photos into these collections or contact us to make a new collection.
| | | |
| --- | --- | --- |
| | | |
| | | |
| | Lighthouse Tour | |

1 Gallery 5/8/17

| | | |
| --- | --- | --- |
| | | |
| | | |
| | Civic Center Party | |

3 Galleries 6/5/17

| | | |
| --- | --- | --- |
| | | |
| | | |
| | Riverbend Park Tour | |

2 Galleries 6/2/17

| | | |
| --- | --- | --- |
| | | |
| | | |
| | Abacoa Dinner/Dance | |

3 Galleries 6/5/17

| | | |
| --- | --- | --- |
| | | |
| | | |
| | Salty Pointe Bar & Grill | |

2 Galleries 6/5/17

| | | |
| --- | --- | --- |
| | | |
| | | |
| | Class of 67 Lunch | |

2 Galleries 6/5/17

| | | |
| --- | --- | --- |
| | | |
| | | |
| | Girl Scout Camp Welaka | |

2 Galleries 6/5/17