Jupiter High School


Classes of 1956 - 1967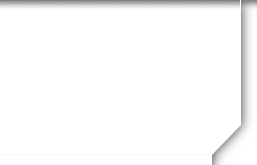 2014 Reunion Success
We wanted to preserve the agenda and location information for the 2014 Reunion in an easy-to-find place. Of course photos can be found under the "2014 Reunion Photos" link to the left.
Jupiter High School Multi-Year Reunion
Classes '56 - '67
Rockin' and Still Rollin' Homecoming
October 9th - 12th, 2014
Jupiter, Florida
Thursday, October 9th
3:00pm - 5:00pm Jupiter High School Homecoming Parade (optional event, free admission). The parade starts at the Jupiter Bowling Lanes on Maplewood Drive and proceeds south to Toney Penna Drive and then east to the high school. The best viewing is on Toney Penna Drive.
6:00pm - 10:00pm Ice Breaker at Abacoa Golf Club (admission included with ticket). Hors d'oeuvres served equivalent to light dinner. There is also a cash bar.
Friday, October 10th
7:30am - 12:00pm Golf Tournament at The Golf Club of Jupiter (optional event, $50.00 fee) The format will be 4 person teams, best ball scramble. Tee off time is 8:00am. Tournament director, Al Zavaletta, has arranged for the fee to include golf, golf cart, continental breakfast, beverage, buffet lunch, and prizes at an awards ceremony.
10:00am - 12:00pm Jupiter Lighthouse Tour (optional event, free admission) Dan Kleiser has arranged for free admission for all reunion alumni and family for "all tours" on Friday. Two "dedicated alumni tours" will be offered at 10:15am and 11:00am with refreshments. Alumni will enjoy 20% off in the gift shop. Jim Sparger and Red Shirar are tour guides and may be on hand Friday.
6:00pm - 10:00pm Jupiter High School Homecoming Football Game (optional event, free admission for senior citizens) The pre-game festivities start at 6:00pm. The school plans to recognize the 1961 football team, which is still the only "undefeated football team in school history." There will be a special alumni reception and seating area.
9:00pm - 12:00am Moonlight Bowling at Jupiter Lanes (optional event, $15 incl. shoes) Unlimited bowling after the football game. They serve good food and ice cold beverages at very reasonable prices. Fred Bischoff will defend his "200" game average against all challengers. Come to just watch, catch-up with old friends, and cheer on your favorite bowler.
Saturday, October 11th
10:00am - 12:00pm Old Jupiter High School Tour (optional event, free admission, refreshments included) This was one of the most popular events at the 2011 reunion.
6:00pm - 11:00pm Rockin' & Still Rollin' Homecoming Gala (admission included with ticket). The celebration will feature a 4 station dinner as well as hors d'oeuvres. There will also be a cash bar.
Sunday, October 12th
7:00am - 12:00pm Open Breakfast at the Old Jupiter Lighthouse Restaurant (optional event, normal breakfast prices) The old restaurant and truck stop has reopened, the food is excellent and the lunch counter with bar stools is still there! This will be an open seating event. You are responsible for your own breakfast. The owner will provide overflow seating in the back private dining area.
9:00am - 3:00pm Loxahatchee River Tour to Trapper Nelson's with box lunch (optional event, $7.00 box lunch) This event is being underwritten by Marie and Dave Engelman, so all you have to buy is your $7.00 box lunch with beverage and enjoy the trip down the Loxahatchee River. First tour is at 11:00am and the second tour goes out at 1:00pm. This is the most popular excursion at Jonathan Dickenson State Park.
********************************************************
Addresses and Additional Information for Reunion Event Locations
Abacoa Golf Club (Ice Breaker on Oct. 9) 105 Barbados Drive, Jupiter, FL 33458, (561) 622-0036 http://www.abacoagolfclub.com/
Golf Club of Jupiter (Golf Tournament on Oct. 10) 1800 Central Blvd., Jupiter, FL, (561) 747-6262 http://www.golfclubofjupiter.com/
Jupiter Lighthouse and Museum (Tour on Oct. 10) 500 Captain Armour's Way, Jupiter, FL, (561) 747-8380 http://www.jupiterlighthouse.org/
Jupiter High School (Football Game on Oct. 10) 500 Military Trail, Jupiter, FL (561) 744-7900 http://www.edline.net/pages/jupiter_high_school
Jupiter Lanes (Moonlight Bowling on Oct. 10) 350 Maplewood Dr., Jupiter, FL (561) 743-9200 http://www.bowlsistercenters.com/jupiter/
Jupiter Elementary School (old JHS tour Oct. 11) 200 S. Loxahatchee Dr., Jupiter, FL, (561) 741-5300
Jupiter Community Center (Gala on Oct. 11) 200 Military Trail, Jupiter, FL, (561) 741-2400 https://www.jupiter.fl.us/index.aspx?NID=221
Jupiter Lighthouse Restaurant (breakfast on Oct. 12) 1510 N US Hwy 1, Jupiter, FL, (561) 529-2883
Jonathan Dickinson State Park (river tour on Oct. 12) 16450 S.E. Federal Hwy, Hobe Sound, FL (772) 546-2771 http://www.floridastateparks.org/jonathandickinson/