Jupiter High School


Classes of 1956 - 1968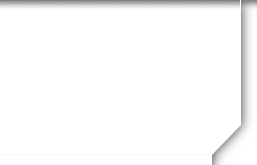 Not a member?
JOIN HERE
Find and click on your name.

UPCOMING BIRTHDAYS

Show More
WHERE WE LIVE
Who lives where - select from the dropdown to find out.




Show Alumni on map

The Jupiter High Classes of 1956 - 1968 Website
Time To Reunite!!
Our 2022 Reunion will be held Thursday, Oct. 13th, through Sunday, Oct. 16th. We will hold our two main events Friday night and Saturday night. They are an Ice Breaker at the old Civic Center overlooking the beach at Carlin Park on Friday and a Dinner/Dance at Abacoa Country Club on Saturday.
The registration link is at the top of this page. More details can be found there. Just follow the prompts to register.
After you have registered, would you please help us with our event planning by taking the survey to the left, the "2022 Events Survey." Your answers aren't binding but we'd like to get some tentative headcounts for the optional events. Thank you.
We have added a number of optional events to the Friday Ice Breaker and the Saturday Gala Dinner Dance. All the details are listed to the left under "2022 Reunion Events." Briefly, they include a tour of the DuBois Pioneer Home, a Tiki Taxi Cruise, a Golf Tournament, a Jupiter Lighthouse Tour, and a Beach Party! The Reunion Committee has been hard at work planning these additional events and we hope we've added something for everyone.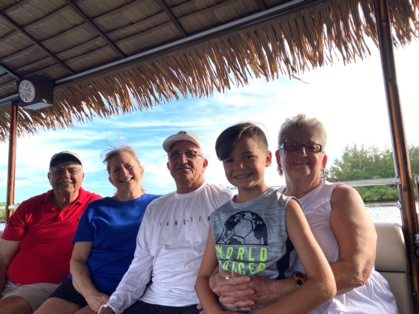 Our Reunion Committee members have been hard at work selecting only the best activities to add to our primary ones on Friday and Saturday nights. The Tiki Taxi Cruise met their stringent requirements (and the drinks were pretty good).
---
Welcome to the Class of 68!!
Recently the Reunion Committee reached out to the Class of 68 Committee to see if they would be interested in joining our multi-year web site. They were enthusiastic about the idea and ran it by more members of their committee who all approved. So we have changed the years on our site to now say 1956 to 1968. After all, we all attended the "Old School" for at least part of our formative years.
We have combined the list of people that the Class of 68 has given us with everyone from the 68 year book. So if you are a member of the Class of 68, click on Alumni Profiles on the upper left and find your entry under 1968. Click on your name and you will be prompted through creating a profile. Once you log in, you'll be able to navigate anywhere on our site to look over our past reunion photos and read the news we have gathered over the years.
We look forward to you all adding more news and photos of your own.
---
To celebrate the announcement of a reunion in 2022, we thought the most appropriate picture to post would be that of a rainbow over the inlet. Coincidentally, Dave Bogue's daughter, Jenny, shared this picture with us that she took on July 14th.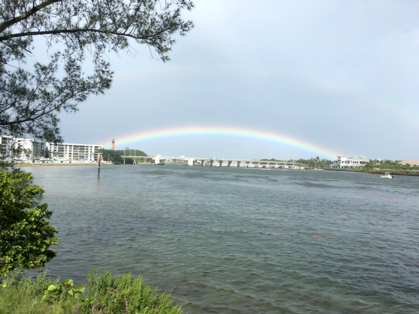 Ken Cole Passes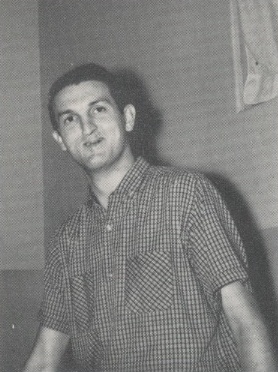 We were saddened to hear about the passing of Ken Cole who taught and coached at JHS for many years. Coach Cole turned our basketball program into a powerhouse program in the 60's. He was married to Jeri Germaine Walker Cole from the Class of 64. We made an entry for Coach Cole in the Guest area under Alumni Profiles so we could post his obituary there.
JHS Class of 2020 Senior Awards
As a break from the news of the day, we thought you would enjoy the JHS announcements for Friday, May 15th as well as the 2020 Senior Awards. The bonus is our alma mater, written by Lissa Dailey in 1965, sung by the JHS Chorus to start off the awards segment.
The first few minutes are the announcements given by 3 current JHS students. The awards and the alma mater come next. Here is the video:
https://www.youtube.com/watch?v=h3C5ChJAw9A&feature=youtu.be
We hope you enjoy it and maybe even know some of the students honored.
---
2020 Reunion Postponed
The Jupiter Old School 2020 Reunion Committee has reluctantly decided to postpone the 2020 Reunion which had been scheduled for October 16th and 17th, 2020. With the uncertainty surrounding the coronavirus pandemic, we felt that no one was in a position to make long-term plans until the situation was more under control. At this time we hope and expect to be able to schedule the Reunion in 2021 and, with this additional time, make it better than ever.
We hope all our alumni are safe and healthy and wish you all the best.
---
Recently someone on Facebook shared the October 28th, 1965 issue of the War Cry. Even if you had already graduated, we thought you would find it amusing to go back in time to those days and read about the student news. And also, check out the ads. They're almost as interesting as the stories.
(We're sorry that the text is a bit hard to read, but we're reproducing the copy that was posted on Facebook. Zooming in makes it a bit easier to read.)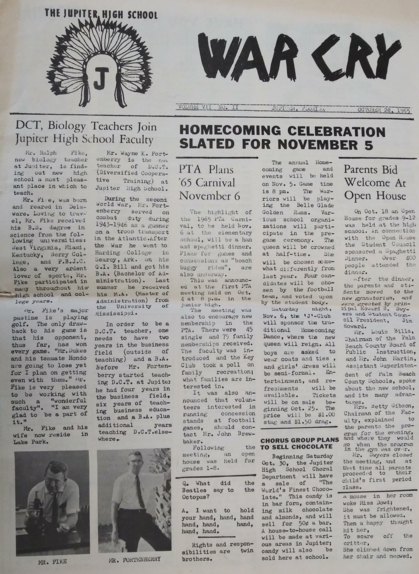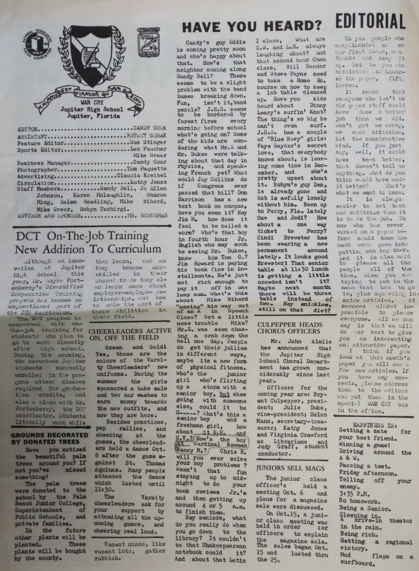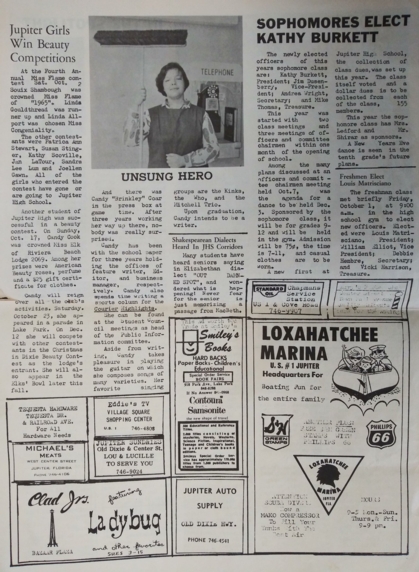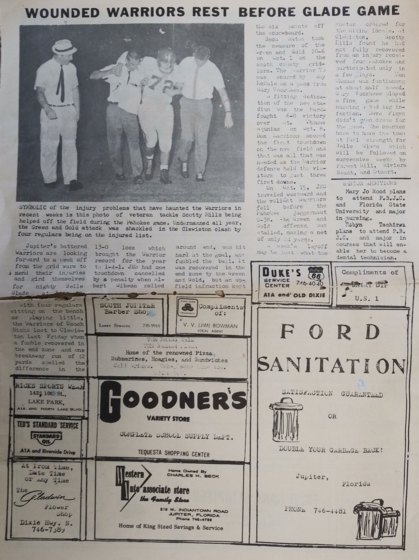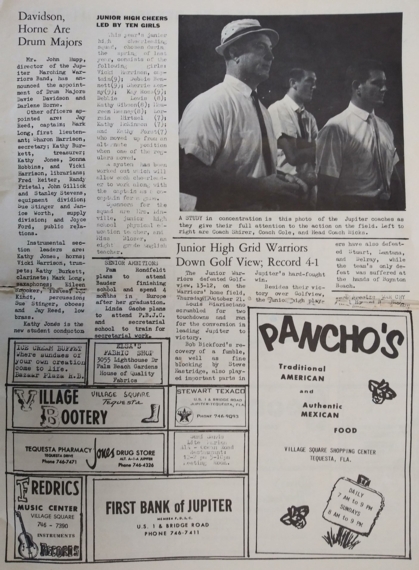 ---
Great Newspaper Clippings from 1965!
Mike and Judy Barnes were kind enough to scan some clippings from their archives relating to the 1964-1965 JHS Basketball Team. These clippings really convey those times. Let's start with the schedule, kindly brought to you by McDonalds.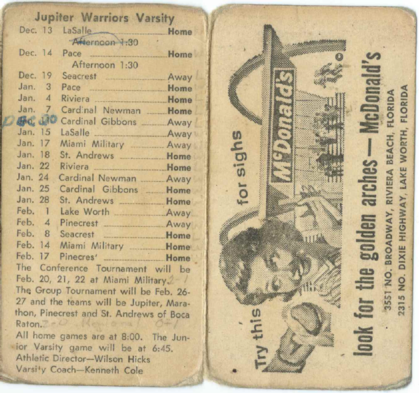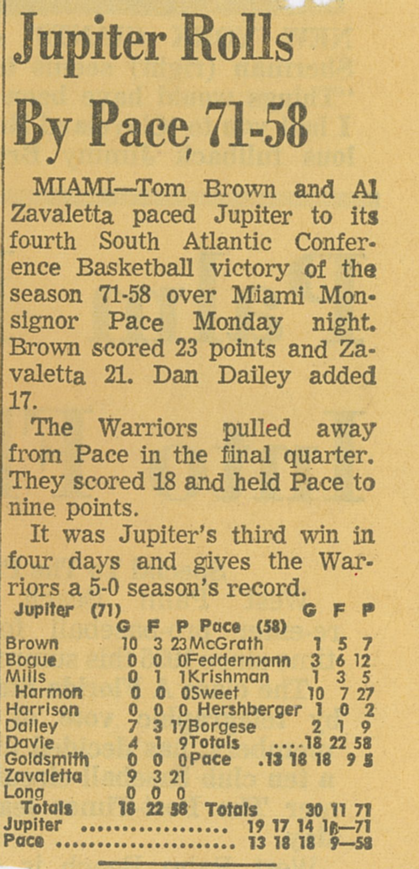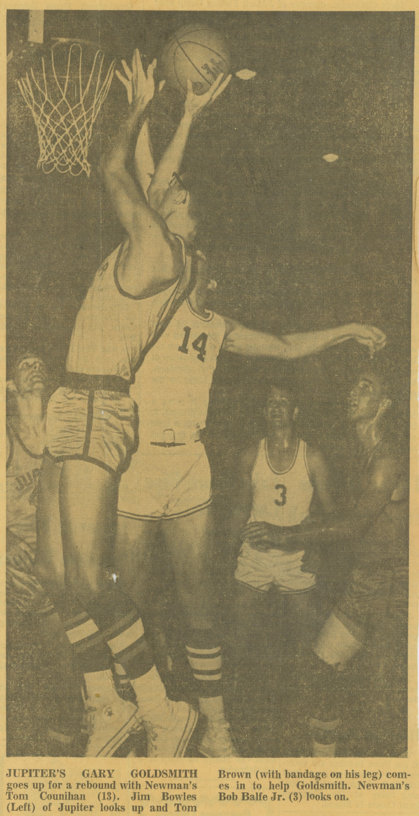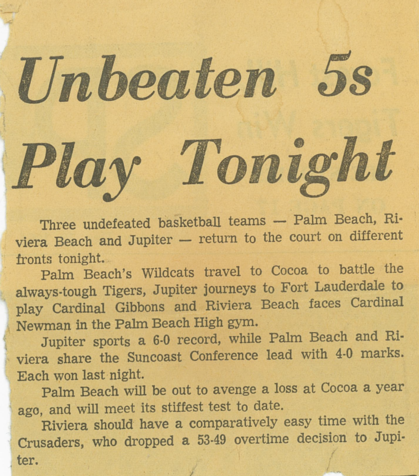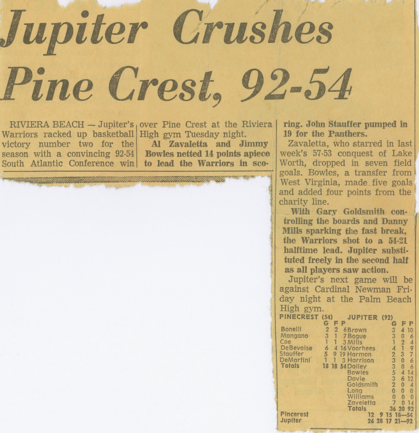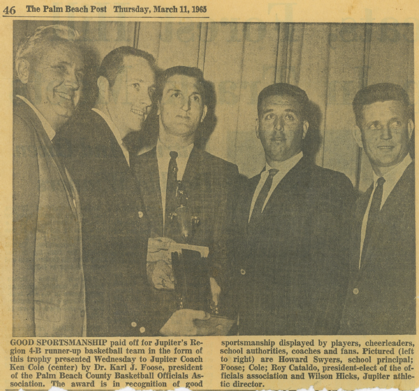 But I think my favorite clipping is this one: Coach Cole's "Lack of a Gym" story. It really captured the grit of the team that did so well despite having that tiny auditorium floor to practice on. (Unfortunately, the article is so wide that it doesn't fit too well here so I am reprinting the text below so you can read it.)

Jupiter is the only high school in Palm Beach County without a basketball gym, but this has been a blessing in disguise in the opinion of Coach Ken Cole.
A Class B school, Jupiter currently sports a record of 12 victories and two defeats against mainly Class AA-A opposition. Its two defeats came in the Vero Beach Holiday Tournament - to Class AA McCarty by a point and to Class A Bartow by six points.
Its Class AA victims include Delray Beach Seacrest and Lake Worth of the Suncoast Conference.
Cole, in his second season as head coach of the Warriors, says, "hard work and emphasis of fundamentals" are the main reasons behind the 12-2 record and doubts that fundamentals would have been stressed so much if Jupiter had its own gym.
"We work out on the stage of the auditorium," Cole explained Wednesday, "and we have no choice but to work on fundamentals. With that limited space we can't scrimmage, or work on the press or the fast break. Now and then we go over to Riviera Beach for a real workout."
Jupiter uses Riviera Beach for most of its home games.
The Warriors tallest regulars are Dan Dailey and Don Davie, both of whom stand 6-1.
"I was quite worried when the season started," Cole said, "about whether we could get the ball off the boards. But the boys have worked real hard - working on position and working on timing. They all realized their shortcomings. They knew that if they were to win they'd have to get the ball. And you know only Seacrest has out-rebounded us and they got just two more."
Dailey and Davie have been the "big" players off the board for the Warriors, averaging from 12 to 13 rebounds a game.
"Everyone on our team has to hit the boards," Cole says. "We're not that big. Our tallest boy is a reserve, Gary Goldsmith who is 6-2."
Tom Brown (6-0) is leading the team in scoring with a 19.6 average on 275 points in 14 games. Next is 5-11 Al Zavaletta, who carries a 14.5 average.
Other starters are 6-1 Dailey with a 13.1 mark, 6-1 Davie with 9.2 and 5-9 Danny Mills with 6.0.
Cole says Brown is averaging close to 50 per cent of his field goal shots.
The Warriors make the most of their free-throw attempts.
"Brown is 76 per cent from the foul line, Dailey is 80, Davie 71 and Zavaletta 70. Dailey went 10-for-10 the other night," the coach said.
Cole was junior varsity coach under Floyd Wilkes when the Warriors played in the Class B state tournament two years ago at Gainesville.
He would not compare his team or the 1962-1963 team that lost to Florida High of Tallahassee in the tourney opener, but believes the current team has a good chance to return to the tourney. He listed Frostproof as the toughest hurdle in the Warriors' bid for state recognition.
Cole refuses to take full credit for the team's success.
"I've got three good assistants - Jim East and Pat Seachord in junior high school and Paul Hard, our Jayvee coach. We all work together and teach the same system. By the time the boys reach me they're all pretty well schooled in basketball fundamentals."
But the Jupiter skipper has to keep up with those fundamentals because he hasn't a gym big enough to do otherwise.
---
While going through some family memorabilia, Debbie Dahlen McKinney recently came across a newspaper clipping announcing the 1965 JHS Graduation. She was kind enough to scan it and let us display it here. We thought it was a fascinating insight into how the graduation ceremony was a community event of interest to the whole town.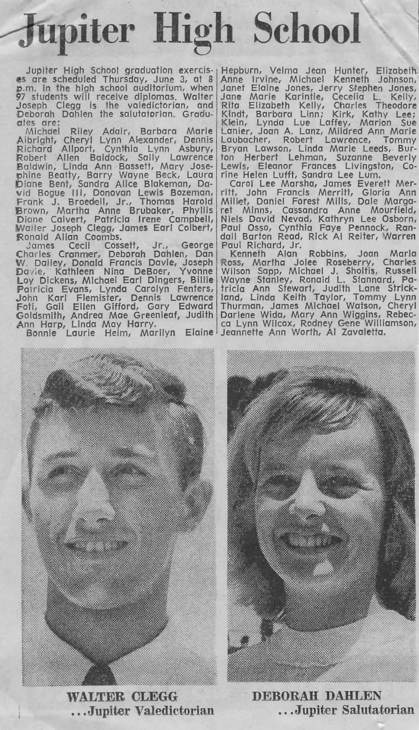 ---
New Jupiter Elementary Historic Auditorium Restoration Project
Grace Sardinha Grenfell was nice enough to share a letter she received announcing an organizational meeting of a steering committee for the completion of our High School Auditorium remodel. They also have set up a fund raising site for this project.
We thought it appropriate to modify the link on the left that had Dan Gladwin's report on the remodel of the rest of the school from 2009 and call the new link, JHS Remodel Project. Dan's report is still there and as we learn of progress on this project, we will add the news under the new link.
---
We are pleased to post a video of the recent parade honoring the five Jupiter High School State Championship Teams from the 2017-2018 school year. We hope you enjoy it!
---
Just a note some of you may be missing emails, emails have been bouncing back please set your current email to accept mail from noreply@classcreator.net. One other thing to check is your profile and see what email address you are using or if you have changed it but not here at this site, please update, thanks!! Setting up password protection was for your protection in this crazy world of social networking.